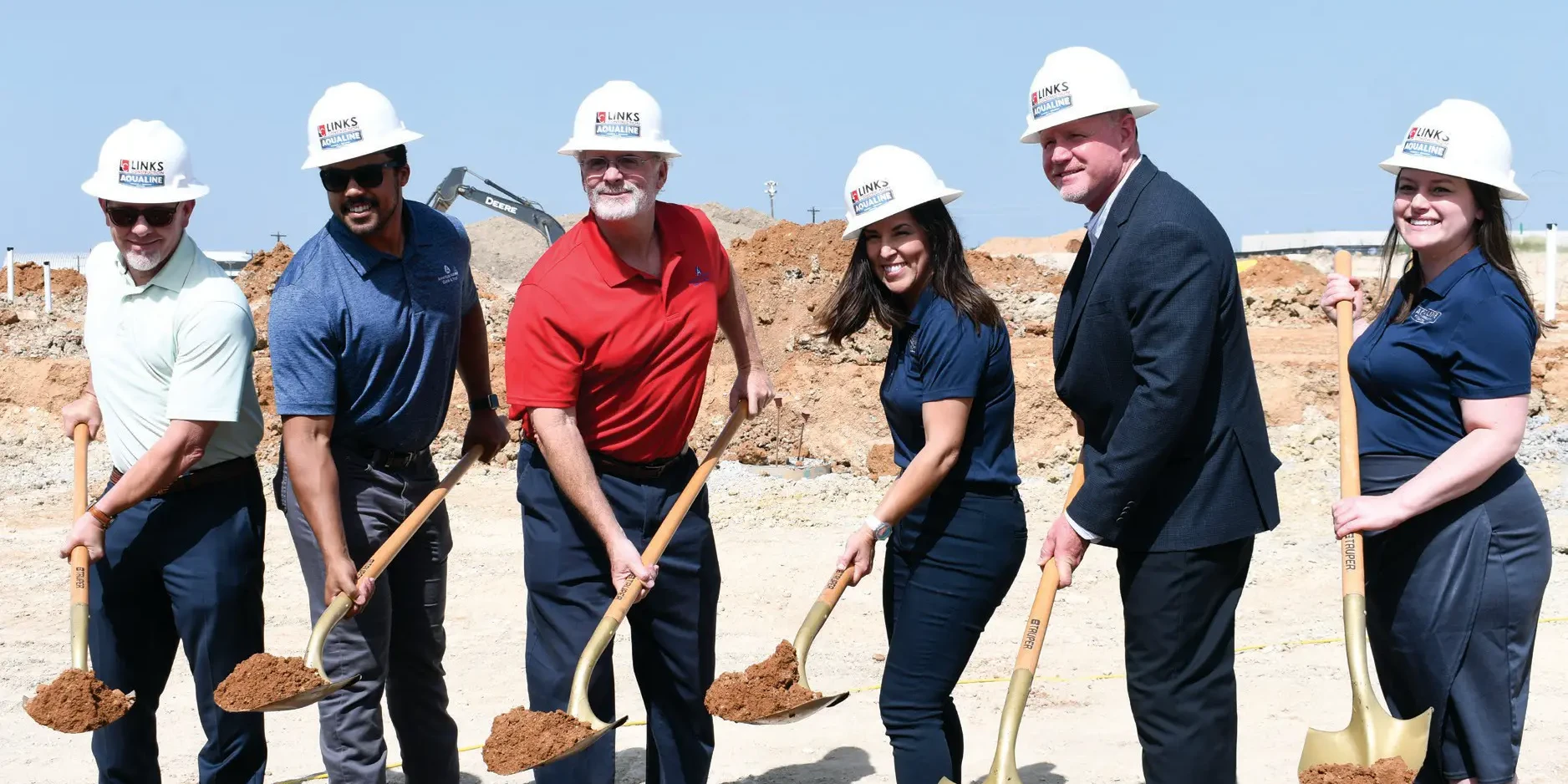 Another business is planning to set up shop at Eagles Landing Business Park in Decatur.
The Decatur EDC board last week approved an agreement with Aqualine Inc., a California plumbing and irrigation equipment distributor.
Company president Dan Floyd told the board he began searching two years ago to expand his company outside California. He said the search took him from Texas to Tennessee and back to Texas where he was introduced to Decatur by a contact at Links Construction.
"I came here, looked at the business park and was extremely impressed that all the infrastructure was already there," he said. "There's a wonderful hospital and medical facilities here in Decatur, and I was just really impressed by the location.
"We're looking forward to the prospect of landing our company here."
EDC Director Kevin Holzbog said the EDC is giving Aqualine a five-acre tract at the southwest corner of the business park, valued at approximately $250,000. Aqualine will construct a 40,000-square-foot tilt wall warehouse on the site, a $3.5 million investment. As part of the agreement, it will create 10 new jobs that pay a minimum of Wise County's average wage.
Holzbog said although the company will not be a large job creator, the facility will contribute to the property tax base, and it's utilizing a site in the business park that could potentially be difficult to develop.
"The lot they're going on wouldn't be desirable for the majority of users because there are easements on the lot that make it challenging to develop," he said. "However, Aqualine had worked with the EDC from the beginning and that lot made sense for their site plan.
"Having somebody put a 40,000-square-foot tilt wall distribution center there is great."
Holzbog said Aqualine will use 25,000 to 30,000 square feet in the building and will lease the remaining 10,000 to 15,000 square feet to another company.
"To me, that's another thing about the project that's valuable," he said. "We don't have any tilt wall, fire suppression served facilities built to industry specs, so this gives us marketable space. It will offer inventory to our real estate community that we don't currently have."
According to the agreement, Aqualine is required to have a certificate of occupancy by December 2022 for a minimum of 25,000 square feet of distribution and corporate office space.
Holzbog will present the agreement Monday to Decatur City Council for its approval.
In Floyd's closing remarks to the board, he mentioned the stigma Texans associate with people from California.
"One of the reasons we're leaving there is to get away from that," he said. "I had run my business and my home with conservative Christian values, and that's what we're looking for.
"We were looking for a place like that to land. We were looking for a place like that in Decatur, and we're just excited about it."