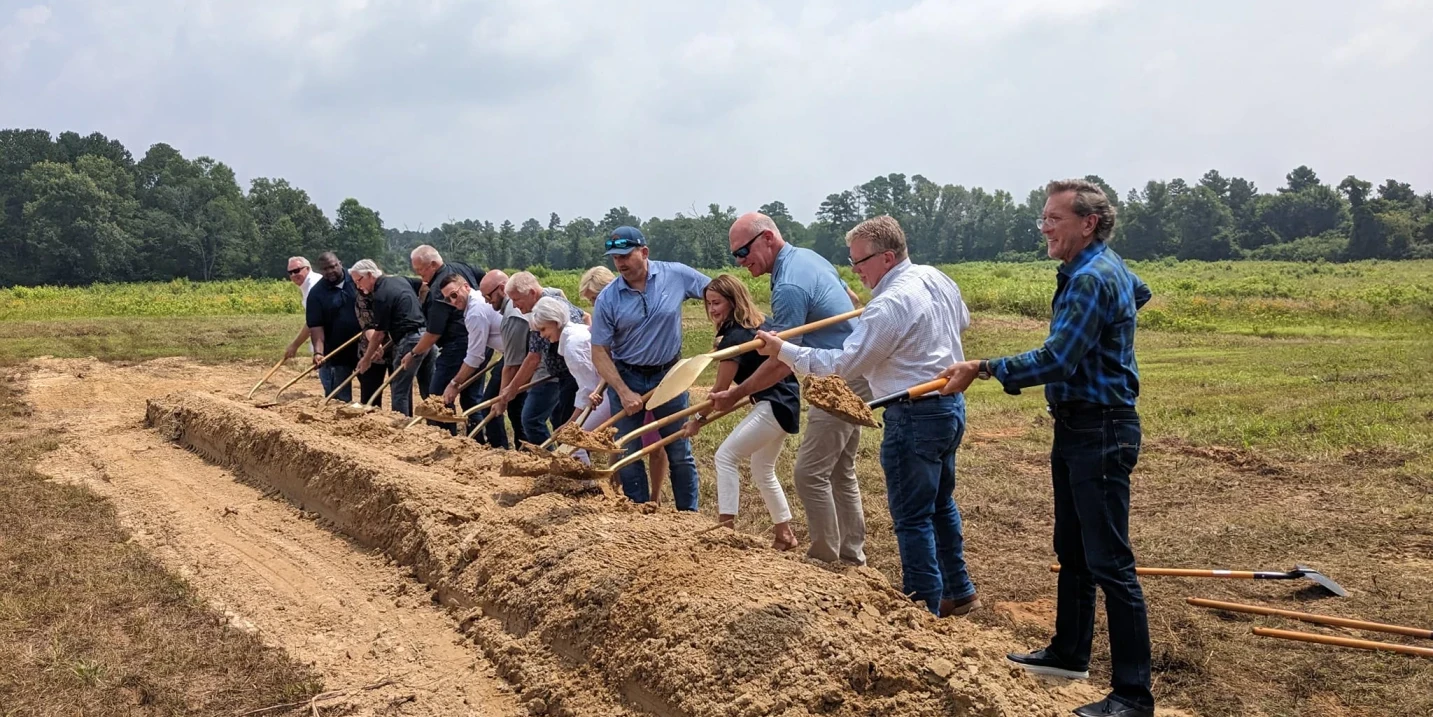 In partnership with Kilgore Economic Development Corporation (KEDC) Composite Piping Technology has purchased nearly 15 acres in the East Kilgore Industrial Park, where they plan to build a 45,000 sq. ft. facility.
In Kilgore City Council's April 25th meeting, KEDC Executive Director Lisa Denton outlined the project, spotlighting a total company investment of $14.3M with a commitment by the company to create up to 39 new jobs.
"We're excited to bring this expansion to Kilgore," said Bob Davis Jr., KEDC Board President. "Composite Piping Technology is a valued corporate citizen, and we're excited to welcome them to East Kilgore Industrial Park."
The company currently leases a small facility in Kilgore, but relocating to a permanent location in town will allow them to add more production lines while bringing investment and jobs to Kilgore.
"Composite Piping Technology is proud to call Kilgore home," said B.G. Clark, President of Composite Piping Technology. "We have spent more than 10 years developing our pipe and are excited to build our permanent facility here so we can send it out around the world promoting the ingenuity of our local team."
When the new facility comes online, Composite Piping Technology anticipates a production capability of 300 miles of pipe per year.
In conjunction with Kilgore Economic Development Corporation, Composite Piping Technology will be hosting a groundbreaking ceremony at the future site of their facility on Thursday, June 15th at 11:30 am.
About Composite Piping Technology:
Composite Piping Technology is the developer of MaxDR™, the first Fusible Composite Poly Pipe representing a step-change in piping for gas, liquid, and slurries.  It provides the strength of composite with the ease of poly, combining corrosion resistance and no-leak fused connections in 12" to 24" diameters and operating pressures of 350, 550, and 750 psig.  Our patented process upgrades traditional HDPE pipe to significantly higher operating pressures, while using less material resulting in lower costs and significantly reduced carbon intensity delivering A Measurable Difference in Performance and Value. For more information, visit Composite Piping Technology on the web at compositepiping.com or send an email to info@compositepiping.com.